Music
Pumpkin Hollow Bluegrass Band
Traditional Bluegrass sounds featuring:
John Heffernan, guitar and lead vocals
Matt Gravel, mandolin and tenor vocals
Doug Tanner, Fiddle
Michael Pattavina, Bass and bartitone vocals
Dave Barney or John Rough, Banjo
No gigs currently scheduled. Matt and John also play in a duet version of the band.
We did a live recording at a recent Turning Stone Coffeehouse show and are still working on a CD.
Here is a recording (MP3) of Sitting Alone In The Moonlight from a recent show.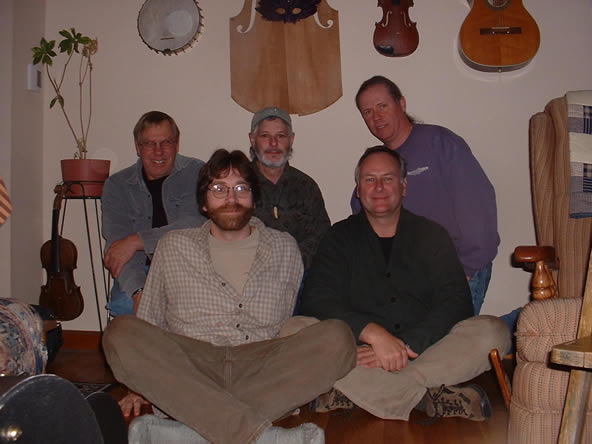 \